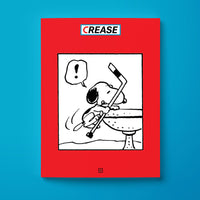 ISSUE II
Our newest issue about seeing the game of hockey in a different light is now available.
Crease Periodical Issue II features 108 pages of photography, artwork and stories from Eduardo Agreda Espatolero, the Charles M. Schulz Museum, Dave Kloc, Blake Bolden, Amber Maalouf, Ashley Rae King, Brandon Bywater, Josh Hulstein, Spencer Bland, Chris Antieau-Roberts, Alana Paterson, Mark Penxa and more.
SHOP
-100X Zine
A study of dots-per-inch made with an unused roll of 35mm film — originally shot outside of Vancouver, B.C. by Alana Paterson for our second issue of CREASE.
SHOP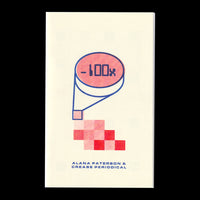 The most beautiful things about hockey are often overlooked, so we decided to print some of them.